Can a Sourcerer Make a Saving Throw?
We last left off establishing that I was wrong and that a Sourcer is easily one of the best additions to your recruiting team even when compared to other options like hiring a Coordinator to handle the tedious administrative work of interview scheduling. Our next question is at what point is hiring a Sourcer more cost-effective than hiring a Coordinator, and can it be more cost-effective than not hiring either and leaving the team as is?
We'll stick with the parameters we set in our original thought experiment, and introduce a few new ones to figure out the financial impact of these hires.
Like with our last parameter and assumptions paragraph, this is still a little bulky, so feel free to skip ahead to the graph, although if you do then you won't get the relevance of the gif below. First, in the interest of keeping things simple we'll assume that you pay your Sourcer and your Coordinator the same amount, $45,000 per year, and that you pay your Recruiter $100,000 per year (actual salaries depend on the local cost of living, responsibilities, and experience). Since we're just looking at salary and payroll cost we'll add an additional 7.65% for FICA. This leaves us at $52 per hour for the Recruiter, and $23 per hour for the Sourcer or Coordinator. Second, if we don't hire anyone else then the cost to fill an opening will be the Recruiter's hourly rate multiplied by the total administrative time. Third, if we hire a Coordinator, then the cost to fill is the administrative time multiplied by the Coordinator's hourly rate, as well as the time that goes into screening and candidate followup multiplied by the Recruiter's hourly rate. Fourth, if we hire a Sourcer they will not spend any time scheduling interviews; their time is exclusively dedicated to sourcing qualified candidates. We'll assume that it takes a poor Sourcer (one that only improves candidate quality by 1%) 6 hours to find a qualified active candidate and that better Sourcers need less time. Similar to the total number of candidates needed to fill a role, the time a Sourcer needs to find a single active candidate is inversely related to their ability to drive improvements to candidate quality. We'll also assume that they're responsible for sourcing 50% of all active candidates in the pool as it's their only responsibility. In this case, the cost to fill is the Recruiter's hourly rate multiplied by the total administrative time, as well as the Sourcer's hourly rate multiplied by the amount of time it takes them to source 50% of the active candidates.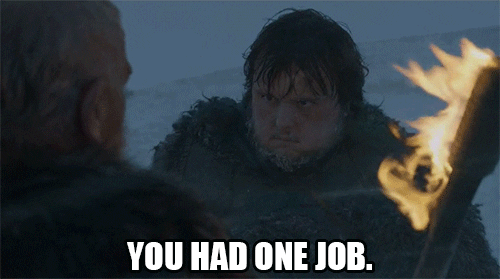 Regardless of ability, they should be able to source half of all active candidates as it's their only job.
Let's get our targets! If we don't hire anyone, then the administrative tasks and screening will cost us $925.12 per opening, and if we hire a Coordinator then the cost to fill goes up to $1,313.28 per opening (but your Recruiter spends less money on headache medication).
Based on the model, if our Sourcer really isn't making a contribution (1% improvement) then the administrative costs on the Recruiter's time plus the cost of the Sourcer's time will be $4,416.41 per role, which is pretty far from the mark. At a 45.6% improvement, the tipping point in our last exercise, we see the cost reduce to $1,764.88 (getting closer!). As we keep moving along we see that once the candidate quality improves by roughly 55.9% the administrative costs are the same per opening as if you hired a Coordinator. While higher than the requirements in our last exercise, this is still a reasonable expectation. Now the big question; at what point does it become more cost-effective to hire a Sourcer rather than leaving the team as is? It turns out that it's not that far off! If they can drive candidate quality improvement to 66% or higher, and there's enough work to keep the team busy, then you will save money by growing the team! This target is definitely attainable if you hire the right person and pair them with a good mentor.
Again I've been proven wrong. Based on the exercise, hiring a good Sourcer is the best next step in scaling your recruiting operations unless you have the resources add another full-cycle Recruiter, and you should do is as quickly as possible because they can actually save you money (see what we did there?)!
We still haven't answered the founder's original question, but in future posts we'll discuss the right time to start or add to your recruiting team, use an RPO service, or bring on an agency to supplement recruitment. Let us know what you'd like us to cover next!
It's Q3, do you know where your recruiting data is?
Please reload