Call it "backchannel", call it "backdoor", I've even heard an overconfident hiring manager call it "black hat" (has anyone seen my Liam Hemsworth tee shirt...?), but at the end of the day reaching out to potential references other than those given by the candidate or those you both agreed upon is bad practice.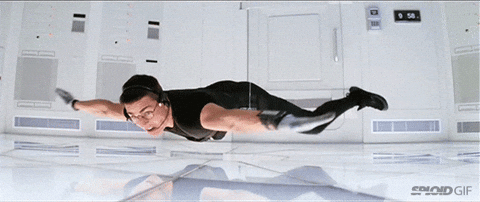 I should clarify that it is absolutely acceptable, and sometimes recommended to reach out to people other than the names a candidate gives, but only if you and the candidate agree that it's alright. We'll go through a few ways to ask for a candidate's consent later, but for now let's consider whether or not you should even go down that road.
First, if you want to backchannel, simply don't hire that candidate.  Seriously, if you feel the need to risk jeopardizing your relationship with the candidate, your company's employer brand, and your company's ability to hire top talent in the future, then you probably already have your answer about the candidate's suitability.
When you conduct a backchannel what you're really getting is reassurance, possibly even a false sense of security that you're making the right choice to hire someone.  In my experience, I haven't seen any correlation between a candidate receiving a positive back channel reference and a candidate's fit, performance, or longevity.  Admittedly, I don't have any data on whether or not an employer made the right choice to not hire a candidate due to a negative backchannel, but what do you really gain from doing this in the first place?  Most former employers or colleagues (whether selected by the candidate or not) are more likely to give a positive review just to avoid potential fallout.  It's safer for them to be less candid in a reference check (especially if unsolicited/unexpected) because it might get back to the candidate; things slip at company happy hours, right?
Second, what goes around comes around, so now consider your own employer brand.  Any aspect of your interview process, including how you conduct reference checks could end up in a negative review on Glassdoor or other social media sites (and word of mouth).  If current or prospective candidates learn that your company might break the implied (and sometimes explicitly requested) confidentiality of their search then it's going to be very difficult to get top (and often passive) talent to interview in the future.
I hope that your recruiting and hiring process is founded on building a transparent relationship with candidates; if it isn't then you have more pressing issues than deciding whether or not you need to backchannel.  If you still feel the need to get a second opinion from someone that worked with the candidate in the past, why not ask for permission?  It's a potentially awkward conversation, but I've outlined two of the easiest ways to ask below.
"I know ____, ____, and ____; I don't know if you both worked together while you were at ____, but is it alright if I reach out to them?"
OR
"We're in the same industry and probably have a lot of shared connections; is it alright if I reach out to a few people I know from ____ or ____ and ask for their thoughts? Is there anyone that you prefer I don't reach out to?"
You may find that the candidate's response to either of these questions will be more enlightening than actually backchanneling.
I'm not saying that there isn't value in getting as much information on a candidate as possible before inviting them to join your company (some of my clients' businesses are built around the demand for more data and analytics), but when you tally the costs and benefits of conducting a backchannel reference it becomes pretty difficult to justify.  Invest in better interview processes (like "bar raisers"), work with agencies that understand your business and culture, and absorb a little more pain to find the right candidate for your team.
Keep calm and stay transparent!
Please reload